"We Make Damage Disappear!"
The goal of Idaho Collision Repair and Refinishing is to be the best repair and  refinishing shop in the Magic Valley. We strive to offer the best quality services with the quickest turnaround time in the area, working hard to surpass your expectations. Our knowledge of products and services add overall value in every job we do.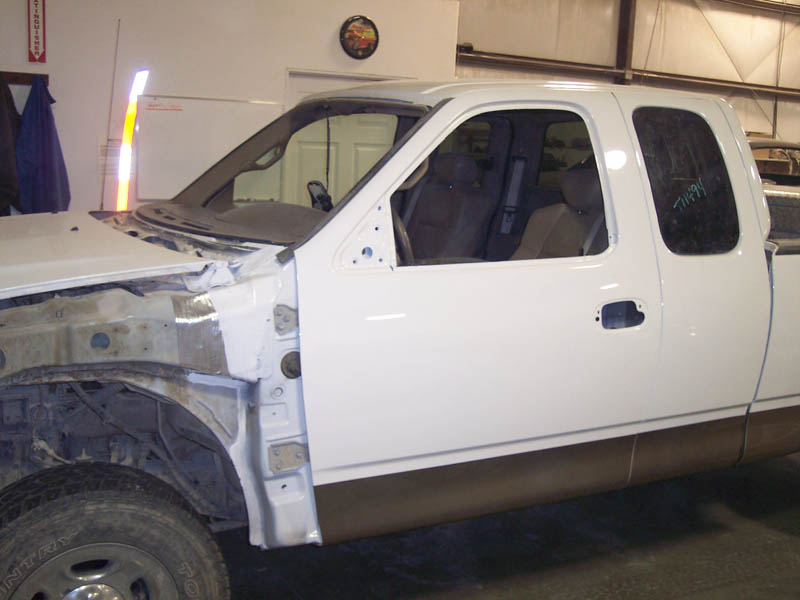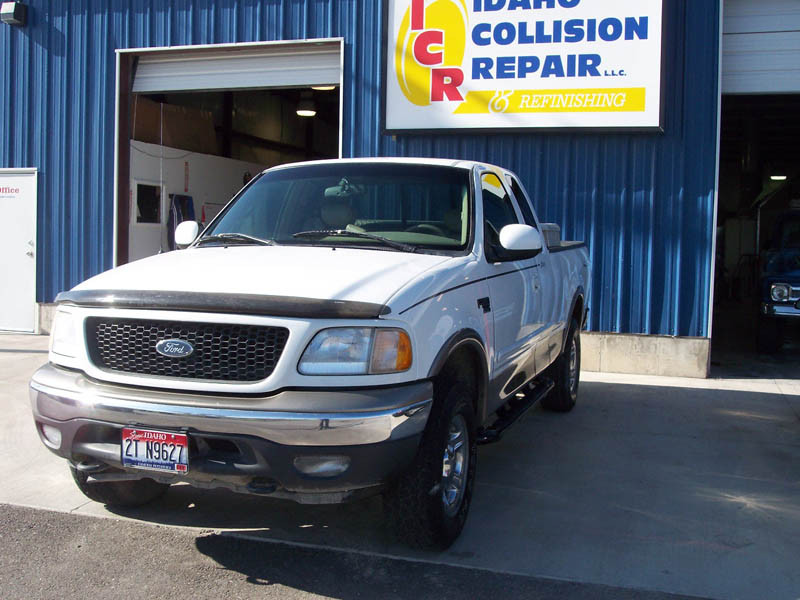 Offering Quality in All We Do Since 1997!
Highest Quality Workmanship
Outstanding Customer Service
Quickest Turnaround Time Possible
We're Equipped to Provide Frame and Body Alignment, Painting and Custom Work on a Variety of Vehicles:
Pickups
Motorcycles
Personal Water Crafts
Semi-Trucks
Ag & Industrial Equipment
Heavy Equipment
and so much more
Got a Dream for Your Vehicle? We'll Make it Reality, Turning Your Specialty Sports and Collectible Show Vehicles into One-of-a-Kind Show Stoppers.
We Offer:
Free Estimates
Upfront

Advice

on

Your

Repair
Lifetime Warranties on

ALL

our Repairs
We Want Your Repeat Business and Referrals
Generally, you are not required by law to obtain more than one estimate or appraisal. However, check with your insurance companies policies and procedures.
Your vehicle is a major investment. Preserve its value and your safety by having it repaired professionally at the collision repair facility of your choice.
Never drive your vehicle if it is unsafe because of damages.
Some insurance companies may want you to visit their drive-in claims center before having your vehicle repaired. You can do this, or you may leave your vehicle at our facility and ask that the insurance company inspect the vehicle here. We will arrange for an on-site inspection with your insurance company....
You have the right to go to the collision repair facility of your choice. Your insurance company cannot require you to go to a particular facility.
While differences in repair estimates are common, lower estimates may not include all necessary work. It's easy for some collision repair facilities to underbid by simply overlooking details. We will work with your insurance company to provide you with a comprehensive appraisal and solid service, all at a fair price....
Only you can authorize repairs on your vehicle. Be certain the insurance company will cover the cost of repairing all accident damages before you sign anything.
Be sure to choose a collision repair facility that utilizes unibody repair equipment and certified (by I-CAR or ASE, for example) technicians. Ask to see examples of their repair work, either in-progress or completed....
Ask if the collision repair facility offers a repair warranty.
You can always ask your collision repair facility to help with negotiations of your claim with the insurance company.